Global Assistant Best Education Consultancy Firm- About Us


About Global Assistant
We're the Global Assistant Consultancy firm, and we are assisting people by proving and sharing information regarding education, study abroad, admission, scholarship, migration, and visa processing since 2019. The most important fact is that we believe in sharing authentic information to help our customers make their dreams come true. I would like to share the reason why I have started this consultancy business. I had a plan to study abroad with a scholarship when I had completed an HSC study in Bangladesh, but I got the wrong information from a renowned Bangladeshi consultancy firm. Finally, I have completed my graduation and post-graduation degree at the University of Putra Malaysia. So, the Global Assistant consultancy firm never provides fake, fabricated, and ambiguous information.
We want to expand our business network. Therefore, we look forward to opening up more branches in many other countries. In addition to Bangladesh, we have managed to open our overseas offices in Malaysia, Singapore, Japan, and Canada. So, I would like to personally invite you to visit the global offices, our official website, and social media pages.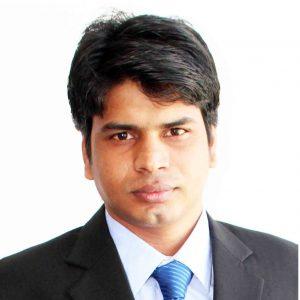 M M Kobiruzzaman (Founder & C.E.O) 
M M Kobiruzzaman is the Founder also Chief executive officer of the Global Assistant Consultancy Firm. He started his work as the Chief executive officer at the Global Assistant Consultancy Firm in 2019. Before joining here, he had 5 years of working experience in distinguished fields. In mid-2014, he started his first job at Iris Company as a human resource management manager, and finally, he got a promotion for his outstanding achievement.
Now, he is working as a creative content writer at Newsmoor.com, an online learning education website.  Additionally, he is working as the SEO at RPA Journals. As of July 2019, he founded and started to work as the CEO at Global Assistant Consultancy Firm.
During his career in HR, Kobi established himself as a renowned crisis communication consultant. He has completed his graduation in the communication department at University Putra Malaysia, one of the leading public universities in Malaysia.
In the past, Kobiruzzaman proved to be very good at communication. When he was a student at University Putra Malaysia, he was involved in many social activities, such as social campaigns to make this world more convenient for living human beings. Apart from academic studies, he performed excellently in the co-curriculum.
He has some publications in journals and also played an editorial assistant at the pacific Asian communication association abbreviation PACA. In 2018, he joined Putra Business School as an international student admission representative.
M M Kobiruzzaman studied in china and Malaysia, and he has attended many international conferences as a volunteer and author of the publication.
He is fluent in Bengali and English and moderate in Hindi, Urdu, Malay, and Chinese.
Global Assistant Best Education Consultancy Firm in Asia
Social Media Link
Global Assistant Best Education Consultancy Firm
Global Assistant Best Education Consultancy Firm in Dhaka Bangladesh (BD). In addition, It is one of the most reliable student visa consultancy agencies in Asia. We Are Seeking a Chance to Make Your Dream Comes True. Start Your Overseas Education Journey with a Global Assistant! Discuss With Global Assistant! Apply With Confidence! & Study Abroad With Happiness. After all, We are always aware of exceeding our client's expectations and are committed to meeting our applicant's satisfaction.
Filter by Country
Contact Information
Call us
+60176852551
WhatsApp, Viber & IMO
+60176852551
E-mail Us
globalassistant.cf@gmail.com