Famous Photojournalists in History & Famous Photographers in History
Famous Photojournalists in History. Also Famous Photographers in History. Famous Photographer list in the History\
Famous Photojournalists in History
Mathew Brady
Civil War photographer
Managed group of photographers
He is given credit for many photos that he didn't actually take
Rumored that his team moved bodies to improve composition
Shot glass plates, not film, had a wagon full of darkroom materials
Dorothea Lange
Migrant Mother
Depicts destitute pea pickers in California
Mom and her seven children
March 1936
Depth of emotion uncommon in most photos
Member of FSA.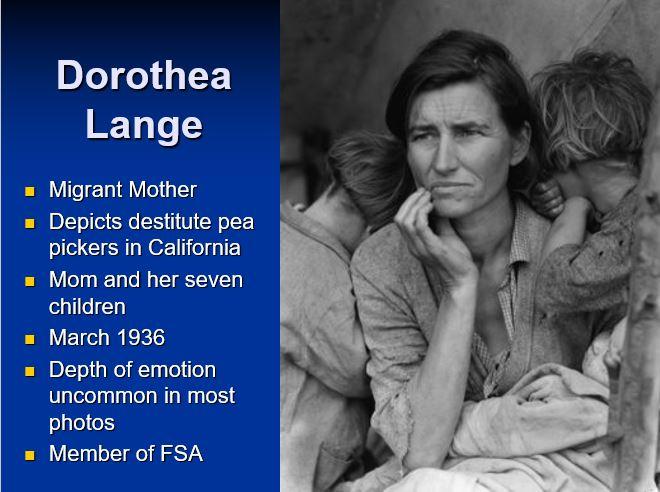 Margaret Burke-White
Documented World War II
Only females allowed in the war zone in WWII by Army
One of the first to do a photo story
Had photo on the first cover of Life magazine
Alfred Eisenstaedt
V-J Day
Father of photojournalism
One of the first to use 35mm
One of four original Life photographers
"Paitence, patience, patience."
Henri Cartier-Bresson
1932
The decisive moment — known for waiting hours for the right photo
Founding member of photo agency the Magnum Group
Robert Capa
"If your pictures aren't good enough, you aren't close enough."
Killed by a land mine in Vietnam
Founding member of Magnum Group
W. Eugene Smith
Born in Wichita, Kan.
Studied people in detail before photographing
Known for a photo essay on the country doctor and mercury poisoning of a fishing village in Japan.
Joe Rosenthal
Raising the flag at Iwo Jima
23, 1945
Five Marines and one Navy medic
Second flag-raising that day
The film from the first one (different photographer) got ruined
Basically, he got lucky
"Flags of our Fathers"
Won the Pulitzer prize in 1945
Within a month after the photoshoot, three of the six were killed in combat.
Ansel Adams
1942 The Tetons and the Snake River, Grand Teton National Park, Wyoming
Landscape photographer
Large format cameras
Gordon Parks
American Gothic 1942
Grew up in poverty and inspired to make something of his life because of the racism he grew up with
Black photographer setting a president for the time period
Life magazine.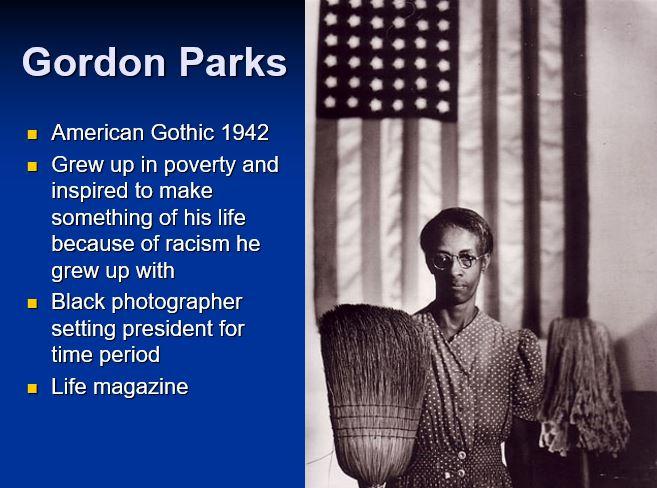 Eddie Adams
Vietcong Execution, Saigon 1968
Brigadier General Nguyen Ngoc Loan shoots suspected Vietcong Bay Lop in the street.
Photo received world attention because of its gruesomeness
Won the Pulitzer Prize in 1968
Sal Verder
AP photographer
USAF colonel welcomed home after 5 years as POW
Won Pulitzer in 1974
Tutorial Question
After studying international photojournalism's history, how about Malaysia's photojournalism?
Within-group of 4-5 persons, explain Malaysia's photojournalism history. The explanation must include these points;
When it's started?
Important events
Photojournalism now
Submit on Padlet before 5 April 2021, 12 midnight.
Have question about this university?